*Note, Kevin is MIA in pics due to fine Army training....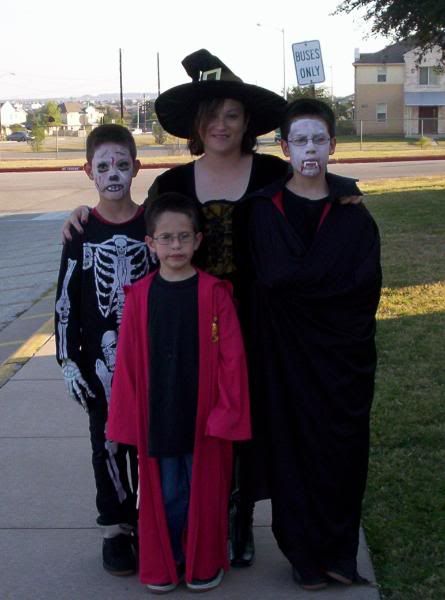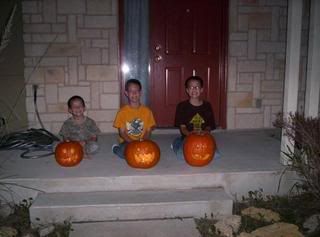 I'm taking the boys to the Nascar qualifying and practice tomorrow. I had to show my support by doing my nails to support the 01 Army car driven by Mark Martin. The colors are Black, Gold and White with the Army of One star..lol
And I got my hair done...the front view doesn't show the blonde highlights so much so I took a shot from the back
The boys got their hair cut today too!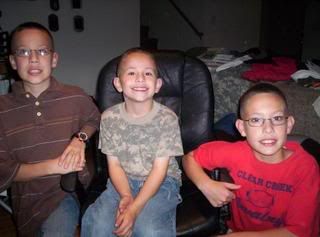 This is how Daniel went into to Pizza Hut, lol..the workers were cracking up. He also walked around the grocery store like this.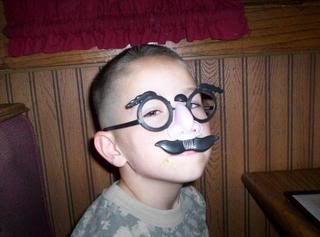 Mom had to try them out.