Today I had the honor of taking my boys to the PX to meet a World War II Veteran. He was there for a book signing and he was gracious enough to take a pic with the boys. His book is about D-Day and then his time spent as a POW. I look forward to reading his book.
The boys with Bob L. Bearden
After that we headed off to the Central Texas Veteran's Cemetary. I felt it was really important for my boys to truly understand what today was being observed for. They got the hang of living Veterans, they can probably tell you everyone they know who is a Veteran.
At the cemetary they looked at many of the headstones and we talked about the different branches the Veterans served in and what wars they were a part of. It was a wonderful history lesson. I thought it was touching at how reverent they were. They also picked up flowers that had got knocked over. We walked for quite a while, just paying tribute to these valiant warriors.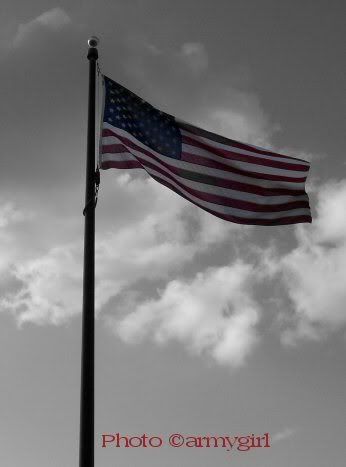 Neil was proud of finding Bryant's pic.
They did place some flags.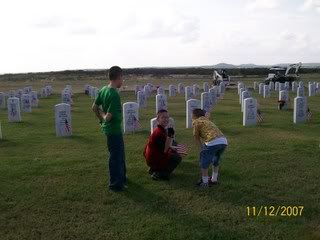 Looking at the names on the Central Texas Fallen Heroes Memorial.
SGT Daniel K. Methvin is who the street we live on is named after.
The boys have decided that they would like to learn more about the wars we have been involved in. So that is our Homeschool project for the next few months. Wish us luck.
Again, I say thank you to all our Veterans, may God Bless you and your families!